WEB TO PRINT ECOMMERCE SOLUTION
Our Web to Print Solutions and Web2Print eCommerce Storefronts with the designer studio, order management & many more features enable your print job to be accomplished faster and easier.
OUR CLIENT USING WEB 2 PRINT SOFTWARE
Web-to-print software is a game-changer for both B2B and B2C printing businesses, providing advanced tools to streamline and automate processes at every step of the web-to-print process. This online solution is available for both private and public storefronts, featuring a range of powerful features, such as online design, order upload, price matrix, inventory tracking, and more.
B2C Print Agency & POD Printers
Our client services include providing online and customized quotes, outsourcing jobs with vendor management, and prioritizing customer support and service. In addition, they offer a range of ready-to-use templates for personal organization, which can also be customized upon request with the best available offers. POD seller also collaborates with hundreds of printers and designers in many countries, and offer storefronts and commissions to our partners.
B2B Corporate Printer & Wholesale Trade Printer
B2B corporate printers specialize in serving large companies with high-volume printing needs, such as corporate stationery, marketing collateral, and promotional materials. These printers often offer a range of customizable templates and personalized solutions to meet the specific needs of their clients. By utilizing web-to-print solutions, B2B corporate printers can streamline their processes, reduce costs, and provide a more convenient and efficient experience for their customers. By using web-to-print solutions, wholesale trade printers can automate their ordering and production processes, making it easier for clients to place orders and receive their products in a timely manner.
Wide Format Printer & Digital Textile Printers
Wide format printers and digital textile printers play an important role in the web-to-print industry. They are essential for producing large format prints, such as banners, posters, and signage, which can be ordered through web-to-print solutions. With the rise of digital printing technology, many web-to-print companies have begun to offer digital textile printing services as well. This allows customers to print custom designs onto fabrics, which can be used for a variety of applications, such as clothing, upholstery, and more.
BENEFITS OF WEB TO PRINT DEVELOPMENT FOR PRINTING BUSINESS
Many vendors also utilize workflow managers that combine the connectivity of web-to-print with organization tools that simplify the complex printing process. This system is often cost-effective for clients and time-effective for print houses.
Reduce Printing time & Cost
Advantages to the use of a web-to-print system include the ability for print houses, graphic designers, corporate clients, and the general public to access a private or public online catalog where last-minute changes to a prepress template are possible. Because you have complete control over the design, you won't need multiple meetings with third-party designers at various stages of the process. And you won't have to wait for samples either - everything is available for you to see onscreen and just needs your approval.
Print Order From Anywhere
To order a new Web2Print item, all you need are your login details and access to a web browser! With Web2Print, you're not restricted to one location and can place orders wherever you're located. Plus, more than one person can make the order, which is especially helpful when a member of your team is away. By choosing Web2Print, there's no need to bulk order merchandise. Instead, you can order them on demand, whenever you need them. There's no need to have an inventory of merchandise you don't currently use and can reduce overall costs.
Brand Consistency Priting Product
With Web2Print solutions, you can use your own templates to ensure all of your printed materials stay in line with your brand. When creating a new template, you can customise the designs and personalise it according to your branding for ultimate consistency. Within this process, the client can approve the materials without the need for a face-to-face meeting with the printer. Additionally, templates allow print customers to control brand management and content, as portions of a constantly used template can remain consistent throughout a series of print projects.
Customize Printing Product & Experience
Let shoppers add custom text, images, and clipart to design their product on your magento 2 platform; Allow them to choose text formatting like alignment, font size, effects, type, font color, text effects, etc. during their product design process; Show specific design messages on customizable magento products to make users aware of this option
Innovative Printjob Workflow
Magento Printmart has everything that your printing business need to start developing your Web to Print ecommerce. It is a Web-to-Print system with most complicated and diverse features base on Magento platform; using which, your customers can create customized and print-ready designs with a Printshop business
ADVANCED PRINT SHOP STORE FONT
Web2Print Storefront is the industry leading eCommerce Web-to-Print solution designed for printers and marketers which offers the most advanced online B2B and B2C easy to use web solutions integrated with designer studio for printing eCommerce storefront. Printmart web to print storefront also provides dynamic, flexible, and user-friendly experiences for any printer.
ENTERPRISE PRINTING BUSINESS WORKFLOW
You can set up automation workflow for B2B2C business solution from PrintShop Store Front to Print Agency CRM Dashboard and Printing Product Management ERP
WEB 2 PRINT IS READY PRINT ECOMMERCE SOLUTION
With the powerful feature and friendly user interface, our PrintSHOP Is really a useful tool for both the shop owner and their customers.
CUSTOM DESIGNER FOR ANY PRINTING PRODUCT
Product Designer allows your users to design the products as per their needs and purchase them in your Print Shop, The Printshop Designer can design anything- flexible to use for any printing products.
PRINTING PRODUCT DESIGNER READY TO PRINT
Save or upload own design into multiple layers PDF to print, also downloads the file in SVG. Admin can convert the PNG file into JPG and then from JPG RGP to JPG CMYK.
ENTERPRISE ECOMMERCE DEVELOPMENT
At Cmsmart, we power your business with full ecommerce solution to manage business process on Client
WEB2PRINT ECOMMERCE WORKFLOWS THAT CMSMART CAN DEVELOP
In addition to their off-the-shelf web-to-print products, CMSmart also offers custom development services. This allows businesses to work with CMSmart's team to develop a web-to-print solution that is tailored to their specific needs.
PRINT JOB QUOTATION MANAGEMENT
Quotation Management is function hold great importance to any printing business. This requires a print estimating online solution that is not just effective but also flexible and easy to use.
Create detailed quotes fast and conveniently.
Automating the entire quote generation process on your website.
Accept all quote requests, processing, and give email them to your clients in a short time.
Printing File Order Upload
Printshop support Order Upload which helps them uploading files or attaching images directly on a product detail page to shorten their time.
Upload files directly on the product details page
Support multiple files types
Upload multiple files at the same time
Display uploaded files on the checkout page
Display uploaded files in the confirmed order email
Files are managed inside the Order Management admin panel
Configure file types: Administrators can configure which file types are allowed to upload in the module settings.
Set the width and height of the flash upload window
Multi Store and Multi Vendor Solution
Expand your printing business by switching your existing Online Printing store to a multiple-seller marketplace, our multi-vendor solution is developed to give you a platform to optimize the printing business.
Easy to register seller
Approve seller product by admin
Approve seller order by admin
Allow Associated Product
Configure types of SKU
Multiple Vendor Product(S) Checkout At Once
Graph Setting by admin
Multi currencies & language support
Print Job Fulfillment API Integration
Printing Fulfillment services becoming more popular thanks to Cost Optimization as well as provide the best quality printing products to printer
While the label printing business sends out every order in unbranded, white label packaging as standard to facilitate our B2B customers' need for confidentiality.
Integrate your Web 2 Print with POD Providers: Printful, Printify, Amazon Merch via API Web to Print development services

we support and help you to link with the best POD vendors in the market through technology Fulfillment API Integration.



3D Product Previews and Design
Offer an immersive and unique 3D shopping experience. Transform customers into creators and let them build and interact with their own version of your products.
No custom coding required. Turn any item in your store into a customizable product with real time 2D, 3D & AR Create the best Visual Shopping Experience
The 3D Product Design Preview allows you to show your customers a realistic 3D presentation of the product.
The designs that you will print for customers are displayed in their correct place on the 3D preview on your website.
This is a great way to introduce your products, increase sales or simply grab customer's attention.
Printing Product Price Matrix
Printing Price Matrix Option is able to work as an automatically flexible calculator which helps users show up the final price results together from grouped attributes of product with limited quantity in the backend to meet customer's best choice.
Create the price matrix table for each product
Display the price matrix table on the product detail page:
The unique calculation for the "Quantity" attribute
Display in vertical/horizontal position for created attributes
Enter the price simply
Easy to edit the price matrix table
Preview Price Matrix in the backend
print on demand platform
Product creation tools: Tools that allow you to create, upload, and customize products, such as T-shirts, mugs, phone cases, and more.

Integration with design tools: Integration with third-party design tools, such as Adobe Photoshop or Illustrator, to create designs for your products.




Product templates: Pre-made templates that can be customized to create new products.




Automated order processing: A system that automatically processes orders and sends them to production.




Printing and fulfillment services: The ability to print and fulfill order
DEVELOP MOBILE APP FOR PRINTSHOP
Mobile App For Printshop is dedicated for you to making the buy print products experience of your customers as easy and friendly as possible.
We will build mobile printing apps for iOS and Android devices to provide an online design and printing experience on mobile devices.
They will work fast and smoothly on your web to print platform.
Your guests just open their phone or tablet, open the application, choose designs and products they want, and then order.
PRINT ORDER MANAGEMENT
WordPress Printshop with Woocommerce Print Order Management support Invoice Creation or Batch Invoices Generation which does not only brings benefit shoppers but also admins the last target of business:
Create New Order In Admin Panel
Download All PDF Invoice To Your Computer
Send Invoices emails to Buyers
Advanced Invoice Template Customization
Send a PDF Invoice like an e-mail attachment.
Export an invoices list in the PDF document format.
Easily Customize Orders: You can edit exiting orders and change status.
WEB TO PRINT ECOMMERCE DEVELOPMENT SERVICES
We provides end to end eCommerce marketplace development and can help you out to bring everything in one place for gearing up your eCommerce store at a glance
FULLFILLMENT SERVICES API INTERGRATION
Having trouble integrating Print-on-demand suppliers into your site? Let our solution help you do it. With experience integrating major POD vendors like Printful, Printify, and SPOD for thousands of businesses, API integration is simple.
MULTISTORE AND MULTIPLE VENDOR MANAGEMENT
Your print product business is growing, and you want to upgrade your online store into a multi-vendor business. We can totally helps you to instantly turn a printstore into a marketplace complete that allows multiple vendors to sell via your site.
3D PRINTING TEMPLATE SETUP
The 3D Product Design Preview allows you to show your customers a realistic 3D presentation of the product. You need to show your customer Preview 3D product models and printing template on this product.
INVENTORY & WAREHOUSE MANAGEMENT
For any printing business, inventory management is always a nightmare. Eliminate this worry With our total solution. Inventory management simple and has never been easier.
PRINTSHOP MOBILE APP DEVELOPMENT
Owning a separate mobile app is the trend of any B2C printing online business. Besides, a Printshop mobile app can help taking care of your loyal customers and enhancing the value of the business brand with the unique reward point feature.
OMNI SALES MARKETING DEVELOPMENT
Do you want to expand your business even bigger by developing omni-channel, a multi-channel sales approach that provides the customer with an integrated customer experience? Omni Sales Management is the tools you need to care for your customers from multichannel on a single interface.
FACEBOOK & GOOGLE ADS INTERGRATION
We will help you integrate the world's best Sales-Marketing tools today to help you grow your business: Facebook ads, Google ads. Technical barriers about them are no longer your concern.
DIGITAL MARKETING TOOLS
We offer sales growth tools in a solution. You are in complete control of your sales channel to reach your customers with our tools: Email, Chat tool, Cross-selling...
PRINTJOB WORKFLOW AUTOMATION
You are having trouble managing their workflow and optimizing their work results. Streamline processes and optimize work with our Printshop workflow automation development services
PRINTING WORFLOW OPTIONS
This Solution provides you with a variety of different printing options. You can export print files in various formats, and your customers can choose the printing product they want.
ERP & ACCOUNTING INTERGRATION
Worried about not having control over resources and finances in your business? Or do you spend too much money on business management? Our solution takes care of all these worries for you.
CUSTOMER RELATIONSHIP MANAGEMENT
You could manage all data related to your customer relationships — data, notes, metrics, and more — in one place which helps your company to target different audiences, set scores and alerts
Get Free Quotation for Your Project
Please fill out the customization request form if you need any
Ms.Janet Tran
Skype: janet.tran.92
WhatsApp: +84 978 847 058
Email: [email protected]
Mr. Vincent Ray
Skype: live:vincent_4281
WhatsApp: +84 963 296 509
Email: [email protected]
ON DEMAND DEVELOPMENT
We have done over 10k ecommerce project
Read over 1000+ testimonials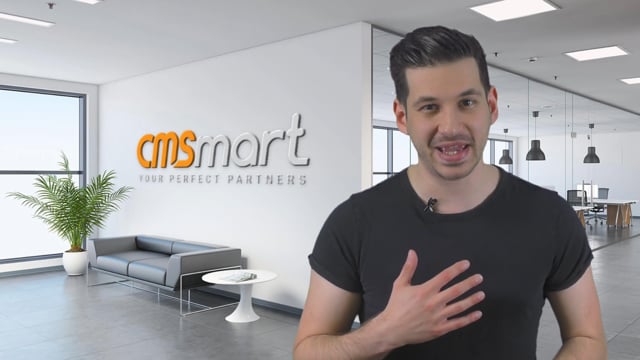 A robust congratulations to the team at CMSMART for a job well done.
We've been trying to put together a functional website since I began my practice in April of 2015. I am happy to say we finally hired the CMSMART team and they've worked closely with us throughout the process, staying on task, on target, and on budget.

I also appreciate their quick and courteous responses. I highly recommend their service!
Digital Marketing Services
Innovative
Techology

for enteprise ecommerce
WE ARE IN LOVE WITH CLIENT
Recently, we discovered how client loving working with us by their 5 star recommedation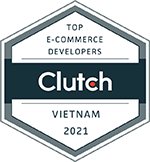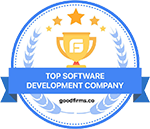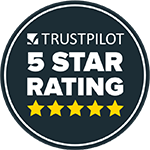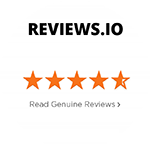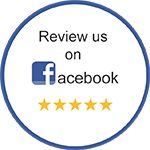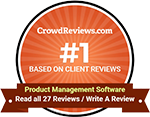 Top