Please Login
Access all the Front End Demo immediately

Receive Back End Demo account via your email

Access Pricing Section , Download product updates

Access monthly Promotion and Discount in our community

Access Premium Tutorials and Case Study from other clients

Open any Presales question and Ticket Support
Magento Multi Vendor Marketplace Solution
Сreate your own Magento multi-vendor e-commerce store like Amazon, eBay using Magento Multiple Vendor extension.
42 Ratings
Price: $5790.00
65 items sold
Why developing Multi-Vendor Marketplace by Magento 2 Solution?
Traditional eCommerce stores have only shop owner and customers while Marketplace2 connects buyer and sellers/vendors at one place.
Better Ecommerce Customer Development
Add new sellers and a wider catalog of product categories to expand your source of revenue from the marketplace via post sale commissions. Moreover, the customers can give seller reviews and ratings, send a message, view seller profiles showing recently added products, recent reviews & ratings, browse seller collection, and read shipping and return policies.
Manage Your Ecommerce Marketplace Better
Easy setup, no technical skills needed. Easy to customize and super fast setup. Enjoy being ahead of your competitors with free upgrades. Get customized store by many magento extensions and receive consultation from magento experts and iron out all your concerns. Avoid micromanagement by letting sellers exercise complete control over orders, invoices, shipments.
Sell Better with Multiple Vendor Solution
Multi-Vendor Marketplace Theme converts your existing Magento 2 Store into a complete online shopping mall marketplace with multiple sellers. Using this theme, sellers can manage almost everything, from sellers themselves to their products.Tap into the unexplored customer base with a diverse product range, more sellers. Achieve improved conversions and greater revenue.
MAKETPLACE2 IS FOR B2B2C BUSINESS
Multi-vendor Marketplace is showing its great potential in the field of investing. Marketplace2 – a Magento 2 MarketplaceTheme support Multiple Vendor is specially designed for a marketplace that many sellers/vendors can sell their products on this site and earn money together. We take the inspiration of Amazon, Lazada, and eBay websites combining with our unlimited creativity to build this theme.
Magento eCommerce Agencies
Full of outstanding features, it is the smartest solution to save you money and time when working with Enterprise Client on a Marketplace project.
B2C eCommerce Startup
You have a creative and potential business idea on B2C niche market and you are looking for a multi-vendor marketplace solution to lean startup.
Established B2B businesses
You want to reorganize your traditional business processes into B2B ecommerce. You want to convert your default Magento store to a multi-vendor marketplace
Franchise & Multi Store Brand
For those who own a chain store and looking for a solution to manage orders and vendors effectively. Everything will become easy and smart with Magento multi vendor marketplace solution.
Brick-and-mortar businesses
You see the potential of the multi vendor marketplace model? Do you want to put your outdated business to omnichannel rails then Magento multi vendor marketplace is the best solution
Retail Store & Supplier
Runing a Retail Store but working with different supplier, you can convert your workflow to an Intranet system where your sales team working with multiple supplier like a marketplace model
Magento Multi Vendor Marketplace Theme
Marketplace2 is extensively developed base Magento theme integrated with Multi Vendor Marketplace. This Magento theme is design with special UX understanding of how Shopper, Vendor and Store Admin working on one Storefront
MARKETPLACE2 IS OPTIMIZED FOR MAGENTO MARKETPLACE THEME STORE SETTING
A multivendor ecommerce marketplace website should be feature rich UX,UI from admin, vendor and buyer. Top-notch online marketplaces (like Amazon or eBay) have induced a huge shift in the way people shop. Converting your Magento 2 store into a Magento 2 multi-vendor online marketplace is a conscious step to take provided the large benefits marketplaces have to offer
Magento URL & SEO Management
Search Engine Friendly URLs are super useful for Google search bots, readable to users, and easy to remember. Every vendor will have a unique URL for their page.
SEPARATE VENDOR INTERFACE
Magento Multivendor Marketplace provide a sleek interface for your sellers to manage their Profile, Settings, Products, Orders, Transaction List, and Sales Report right in seller account
MULTI VENDOR TRANSACTION REPORT
In order to support the sellers/ vendors can sell and the customers can make a purchase, Magento Multivendor Marketplace provides options to report and appreciate the better and the bad times
DOWNLOADABLE PRODUCT MARKETPLACE
You can sell downloadable product on Magento Multvendor Marketplace with Downloadable products are the products your customers can download directly from your magento store
BUNDLE/ GROUP PRODUCT ADDON
Magento 2 Multi Vendor Marketplace theme allows customers to choose a pair or set of items which sold together or can flexibly choose grouped product and will increase the sales transactions
MAGENTO MULTI VENDOR PRODUCTS CHECKOUT
Magento Multivendor Marketplace help buyers/customers to purchase the products from various sellers/vendor at once while any buyers will be able to see the vendor name in the cart as well
ADMIN ALLOW ASSOCIATED PRODUCT
With Magento 2 Multi Vendor Marketplace, the marketplace Admin can allow the sellers to add related products, up-sell products and cross-sell products from sellers panel
MULTIPLE SELECT PRODUCT CHECKOUT CART
Customers can add one or multiple products to the checkout cart during their shopping on Magento 2 Multi Vendor Marketplace theme
SELLER/VENDOR NOTIFICATION EMAIL
Admin receive an email when customer register to become seller, seller add or edit a product and seller receives an email when your customer contact seller shop...
EDIT VENDOR STORE PROFILE
Magento store Vendors can manage their storefront profile from their dashboard end easily. Lets all vendor to add and edit their store information and logo
SELLER/VENDOR DASHBOARD MANAGEMENT
Magento 2 Multi Vendor Marketplace Vendor dashboard displays sales report by using charts (Orders and Amounts), and filter the reports by year, month, week and day. You also view recent order here
VENDOR ORDER MANAGEMENT
The vendor can see all order, order status and view order to see detail about the order
Unlimitted Product Display on Marketplace
Magento 2 Multi Vendor Marketplace suppots Eye-catching, engaging visuals product displate · Showcase the product and the context · Add whitespace · Only use HD definition · Allow for zoom-in, zoom-out ...
Grid/list View Category
Category of Magento 2 Multi Vendor Marketplace theme will be displayed with grid/list view style and Admin can configure column of category grid view such as 3 columns and 4 columns in the backend.
Advanced product detail page
Magento admin set up unlimited feature setting for product images, product features, reviews,order upload, faq, configurable product, seller's contact ...
Unlimited Footer Setting
In the admin panel, you can allow showing columns or custom block and setting column size or the custom block size for the top footer, the middle footer, and the bottom footer of your Magento 2 Multi Vendor Marketplace store
Magento Theme Design Setting
Magento Store owner can use the options in Theme Designer to create a custom theme, ... Themes let you choose style settings to change the look of any store elements
Customizable Product Display
With this theme, you can change image, select to show product in hot deal, features, new and best seller product and logo easily and quickly.
Unique Marketplace Homepage
A marketplace homepage is totally different in design and development with retail website, modern home pages such as eBay, Lazada and Amazon are available for you to choose with Marketplace2
20+ Ecommerce Profiles Layout
Marketplace2 Theme Store includes over 20+ premium professionally designed ecommerce web page templates that you can use for your own online store
Magento Multi Currency Stores
Using multi-currency helps the customer avoid being charged extra fees for currency conversion, reduces shopping cart abandonment, and can minimize refund and chargeback rates.
Mobile Compatible Magento Store
With the responsive function, all store layouts will be fitted on any different devices such as the desktop, mobile phone, and tablet.
Magento Multi Languages Feature
You may have noticed that many popular e-commerce sites are multilingual. Multi-language eCommerce Magento platforms can attract a bigger audience in the first place
CUSTOM MAGENTO Multivendor Admin Panel
Magento 2 Multivendor Marketplace brings together a Classic and Material Design, Multiple Layouts; Bootstrap 4 fully responsive admin dashboard; Color themes UI Components and Apps.
Powerfull Magento 2 Multi Vendor Features
We will get full advantage of all Magento platform features and flexibility for each of your unique projects. With marketplace functionality, the vendors will be able to sign-up, create a seller storefront, view dashboard, add different types of products, manage orders, create an invoice, shipment, and credit memo. MARKETPLACE 2 Multi Vendor will enable the customers to shop from a huge collection of products sold by various marketplace sellers.
Seller / Vendor Dashboard Management
Multi-Vendor Marketplace Dashboard - is super intuitive and easy to understand interface
Vendor income (weekly, monthly and for the current date)
Vendor Payout and the remaining balance
Most Recent order(s)
Latest comments and reviews
Vendor/seller can view order information as well
FLEXIBLE COMMISSION MANAGEMENT
Marketplace2 provides seller commission management for online marketplace owners or store admin.
Global Commission management for all vendors/sellers.
Vendor Based Commission management.
A separate dashboard view is available in the admin panel for managing all the sellers' commissions in one place. F

Our module enables 2 different types of commission settings: fixed and the percentage which can be configured for a seller in the Marketplace.



FLEXIBLE CUSTOMER/SHOPPER RIGHT
See the seller's profile.
The user can view all the details on the particular product by the seller.
Ability to check the availability of stocks of the product from the seller.
Ability to view and compare prices from several vendors for a single product.
Buy products from the different seller shops.
MULTI VENDOR PRODUCT DISPLAY
Slider Revolution: Magento Slider Revolution is an innovative extension that displays your content in a wonderful way.
Category Icon: This is an amazing module that helps you select icon image for each category as you expect.
New Products: Products which have recently created in the selected category
Product Best Seller: Products which people want to purchase a lot in the homepage
Hot Deal products: Allowing admin to display the countdown of sales or promotions program in real time
Featured Products: Products which you have marked as a Featured item that is on sale
Ability to approve, disapprove and delete vendor in the admin panel.
Admin can manage the vendor profile page setting.
Allow the vendor to select for enabling the social media fields on Seller's Profile page.
Admin will allow product types that sellers/vendors can add.
Admin can choose to auto-approve products or not.
Admin can delete, change status ( approve/disapprove) and edit vendor's products.
Admin can allow the vendor to add related products, up-sell products and cross-sell products from seller's panel.
Request a custom workflow
Seller can add a banner , shop logo.
Manage profile, product details, view commission, view order, payment transactions, and sale report.
Get instant notification about orders, products, and payment from admin.
Product Edit and Delete option on seller panel.
Manage sales report about their shop in their seller account.
The seller can manage the order from the front-end when approved by admin.
Seller / Vendor transaction report at seller panel.
Show recent order at vendor dashboard.
Request a custome developement
MULTI VENDOR REVIEWS & RATTING SYSTEM
Let your customers evaluate the product with a rich 'Review & Ratings,' based on specified parameters like Price, Value & Quality, etc., on a scale of 5 with star ratings.
Displays average ratings on a 5 point scale.
The snippet is placed on the product pages of the seller.
Shows the ratings and positive review feedback for the sellers.
Ratings on parameters like Price, Value, Quality.
A customer or guest user can report a seller's product or seller to the admin.
Advanced Marketplace Transaction Report
Running a magento 2 multivendor ecommerce store is not that easy as it looks especiallt maintaining proper earning and profits at a regular time is duration really important.
The sellers/ vendors can view the total earnings in terms of days, months, and years.
The details will be visible in the form of a graph.
Under that, table grids will be available showing the associated details.
Details may include orders, amount, earnings, admin commission, etc.
The seller/ vendor can set a duration among which the details will be mentioned.
Separate Magento Store Theme for Each Vendor Profiles
The magento admin can create a Seller Central where users will have a separate Seller Registration page.

Provide a sleek interface for your sellers to manage their Profile, Settings, Products, Orders, Transaction List and Sales Report
Allow any magento vendor to create an attribute for their product and admin will approve this attribute in the admin panel.
The magento users who want to become a vendor can register in a seperate registration page
Magento vendor's overall review and rating will be display to motivate new vendor
MARKETPLACE - STYLE SITE NAVIGATION SYSTEM
CMS Static Block: With using static block, you can create content for the category, allow admin to show items and promotions instead of displaying products in the category page.



Multi Google fonts: We support multiple fonts in the admin panel which you can select the favorite one as you wish.
Multi-Currency: You can set up currencies for your store to suitable for your customers around the world.
Multi-Languages: You can set up language to suitable for your customers to make more sales volume.
Magento MUTI STORE LOCATOR
The marketplace vendor can manage the inventory of their stores from multiple locations. This way the vendors can fulfill the orders from the nearest available source or warehouse and ensure fast product delivery with optimized costs.
The easiest ways to help customers find your business locations.
A store locator displays valuable location information and unique details about each store.
Many consumers expect a multi-location brand will provide a store locator as one of the brand website's core functions.

Store locators also help you build a strong local search presence by displaying all of your store addresses, hours, and other pertinent details
We Provide You Demo Links For You To Better Understand This Feature
Develop on-demand Magento multi-vendor marketplace e-commerce website service.
We provides end to end eCommerce marketplace development base on Magento 2 and can help you out to bring everything in one place for gearing up your eCommerce store at a glance
BACKUP MAGENTO WEBSITE
We spend a lot of time building proprietary data and information that is your business asset and competitive advantage in the market. So we have to backup daily to avoid data loss from threats or disasters.
MAGENTO PAYMENT GATEWAY DEVELOPMENT
Offering multiple payment options can scale up your conversion by a significant margin and improve customer satisfaction. The more options you provide, the more comfortable users will feel during checkout.
MAGENTO WEBSITE SEO OPTIMIZATION
SEO Optimization helps to increase the quantity and quality of traffic and gives you more opportunities to convert qualified prospects into customers.
INTEGRATED ERP WITH MAGENTO STORE
Automate your business processes with ERP systems typically leading to an increase in revenue margins as well as efficiencies while improving visibility and communication across the company
OMNI CHANNEL SYSTEM DEVELOPMENT
It can ultimately lead to better customer experience, increased customer loyalty, increased brand visibility, better analytics, accurate target marketing and high customer retention
REDUCING SHOPPING CART ABANDONMENT
Shopping cart abandonment is the single largest obstacle for ecommerce retailers to overcome. This solution will help to do it from other powerful features.
PREVENT DDOS FOR MAGENTO WEBSITE
Your business grind to a halt, your website is down for hours and you are losing untold amounts of revenue if you do not prevent DDOS.
DEVELOP ENTERPRISE TRACKING SYSTEM
Track every single action your visitors take on your website. Use this data-rich information for further sales or marketing efforts. Get detailed data to understand precise visitors behavior to increase your conversion rates.
DEVELOP MAGENTO DROPSHIPPING SYSTEM
Businesses that adopt a dropshipping strategy don't have to invest capital in acquiring inventory or establishing a location to store it. They also don't have to spend time organizing their inventory or hiring a staff to fulfill orders
WAREHOUSE MANAGEMENT SYSTEM
Optimized Space and Lower Operating Expenses, inventory holding costs can be lowered, faster Inventory Turnover, Enhanced Customer Service
DEVELOP MAGENTO LOYALTY PROGRAMS
Customer loyalty impacts all the important metrics important to running a successful business. Do you know that loyal consumers spend 67% more on average than new ones? That's a stat you can't afford to ignore.
CUSTOMIZE MULTI VENDOR WORKFLOW AUTOMATION
This is a smart way to go about keeping your business floating and flourishing day and age as businesses are developing at a very fast rate. Orders can be taken at any time when websites are operational continuously.
SCALE UP YOUR MAGENTO MARKETPLACE
Scaling your ecommerce business strategically is the best way to manage high growth and help prevent your business from dealing with a slew of unhappy customers.
MAGENTO POS DEVELOPMENT SERVICES
POS will not only help manage day-to-day sales and inventory, but can also help grow businesses with their built-in loyalty and marketing software, as well as provide business intelligence
Magen 2 Mobile App Development
Build Ecommerce Mobile Apps From your Existing Online Store. Boost Conversions through iOS and Android apps.
Get Free Quotation for Your Project
Please fill out the customization request form if you need any
Ms.Janet Tran
Skype: janet.tran.92
WhatsApp: +84 978 847 058
Email: [email protected]
Mr. Vincent Ray
Skype: live:vincent_4281
WhatsApp: +84 963 296 509
Email: [email protected]
WE ARE IN LOVE WITH CLIENT
Recently, we discovered how client loving working with us by their 5 star recommedation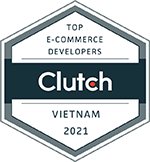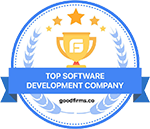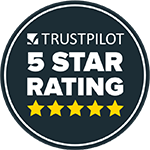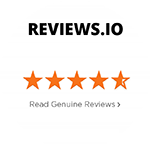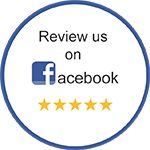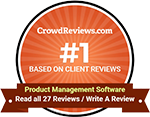 Top